One of the biggest problems in bike refurbing or restoration is trying to get cleaned carbs back on the head.
With old bikes like ours the intake manifold rubbers are usually rock hard even in warm summer weather. New ones would have been quite pliable but not 35 year old rubber like we have. They are extremely difficult to work with.
Now you can douse them in oil of wintergreen if you can get them off the head and also find the elixir, or you can heat them up with a hairdryer or paint removal gun. Sometimes these methods will work but this method will work regardless of temperature or hardness of the rubber.
Firstly, attach all the cables to the carbs, then move the carbs in to position.
Liberally coat the throat of the rubber manifold with WD40 or silicone lube.
Run a ratchet strap around the front of the engine just above the tops of the headers and around the middle of the carb rack.
Move the carbs into the throats of the rubbers and start cranking down on the strap.
A few strokes of the ratchet and the carbs will pop in to position.
Tighten down the manifold clamps and you are done.
Now in the following you will notice the airbox is not in position and this was done deliberately as I want to get the bike running first. Once I know things are working I will detach the carbs again and insert the airbox.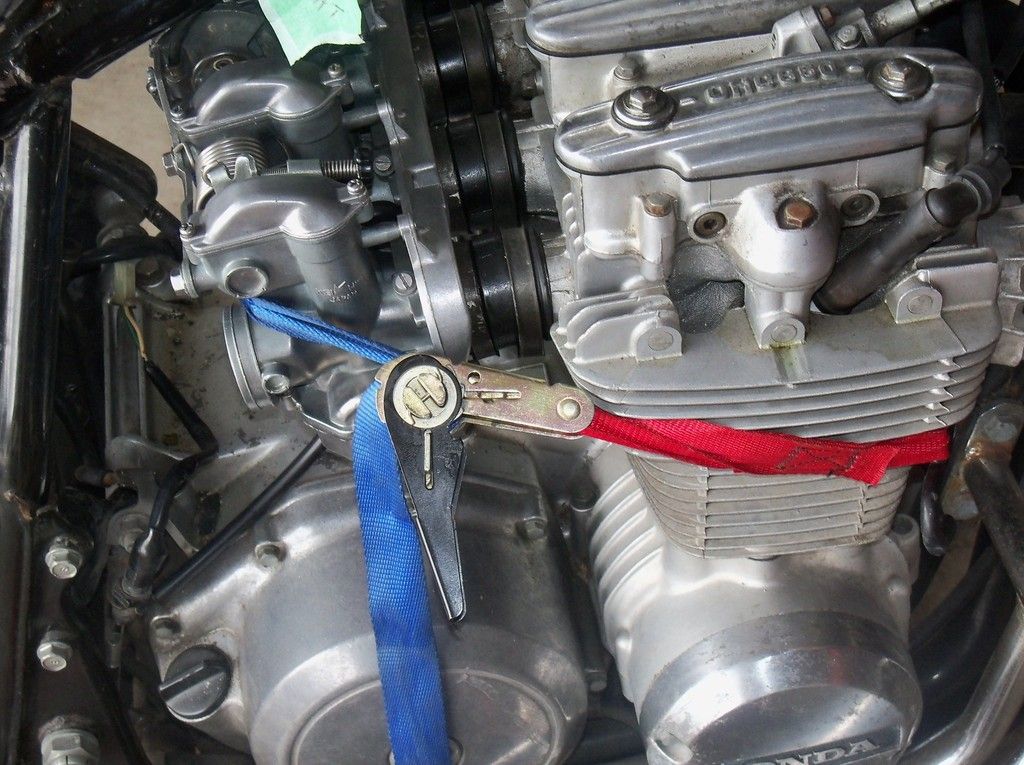 This method works on all bike types and is the easiest method I have yet found to reinstall carbs.
Give it a try.