When I was putting the center stand back on my CB750C, I got to wondering if everyone knew this easy trick to remove and reinstall large springs--such as the center stand and kick stand springs. You can use pliers or some other spring puller tool, but I never fail to bash my knuckles at least once in the process. Using a few pennies and a pair of channel locks, your knuckles will be bash free!
Take your kickstand spring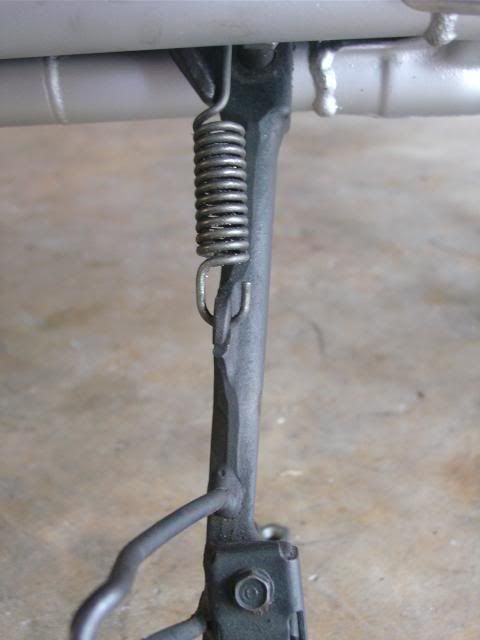 Using the channel locks, squeeze a penny into the spring (never mind why my channel locks have tape on the jaws. That is not important for the technique
)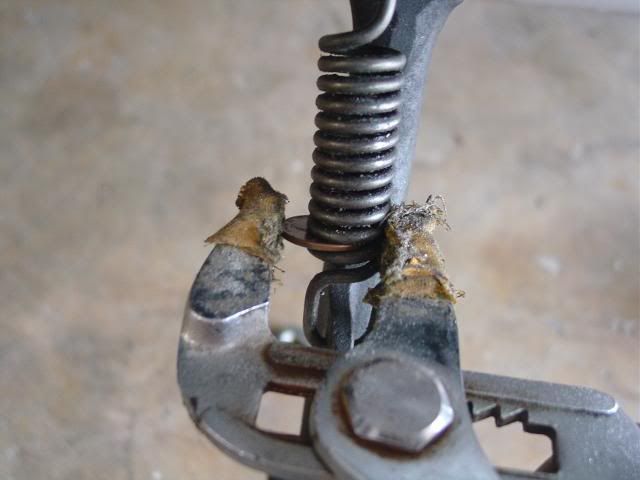 Repeat the process until there is a penny in each loop of the spring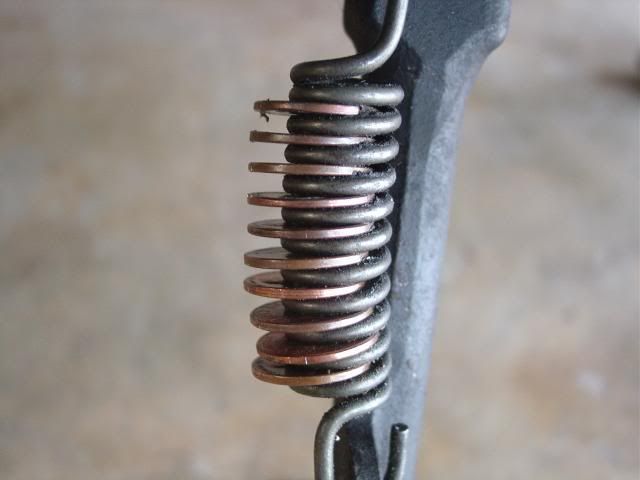 You can then remove the spring with just your fingers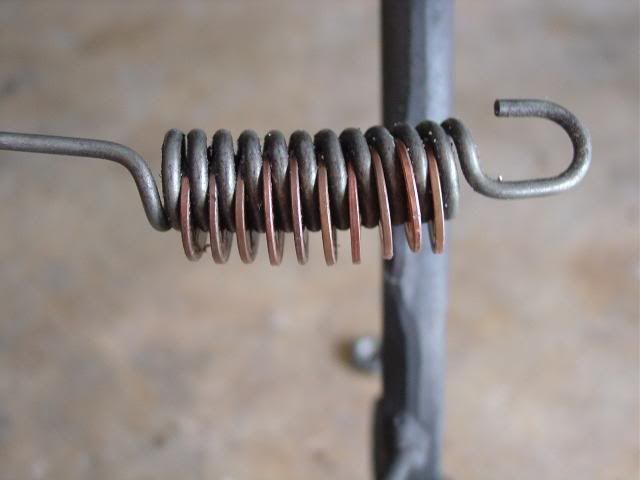 When it's time to reinstall the spring, you can place it back on using only your fingers and remove the pennies one at a time.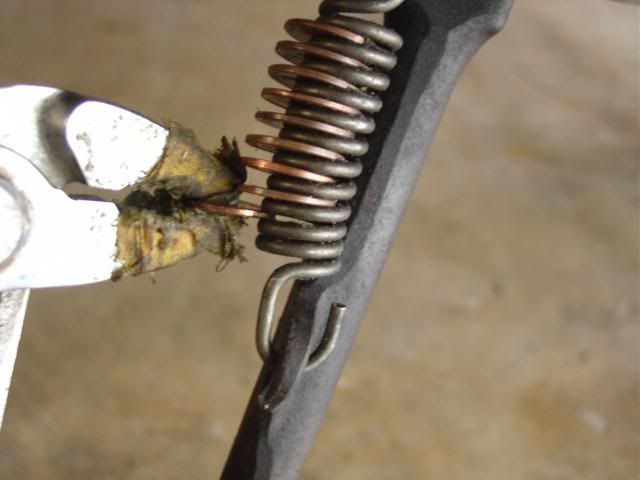 When all the pennies have been removed, the spring is back on and you are good to go!