Back in April, I found a 1981 CB900C that was non-running. It was mostly complete, but had no title.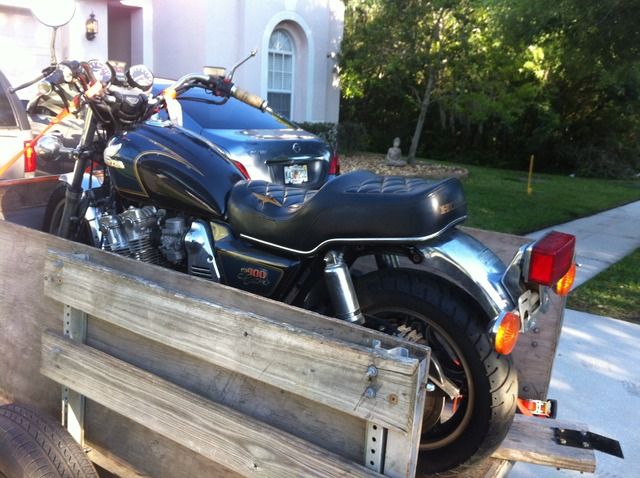 I already had a line on a 1982 CB900C rolling chassis that HAD a title. I picked it up a few weeks later.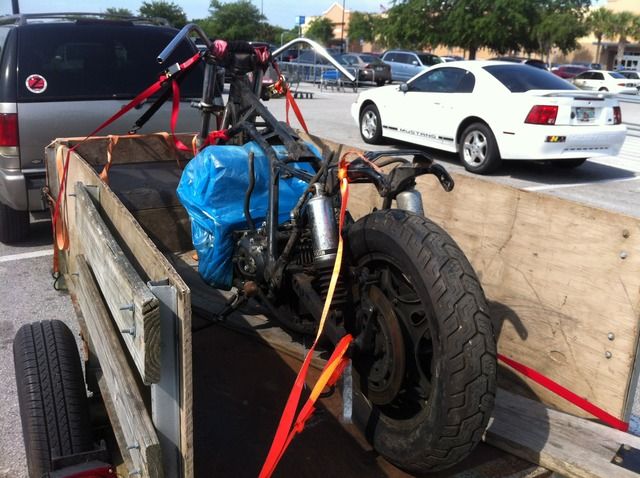 I stripped all the parts off of the 1981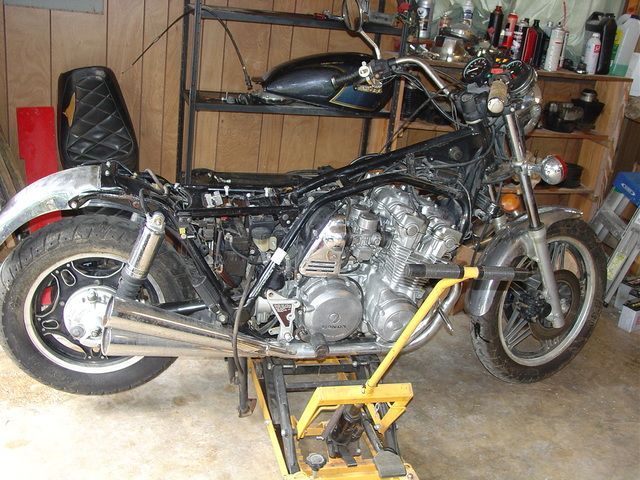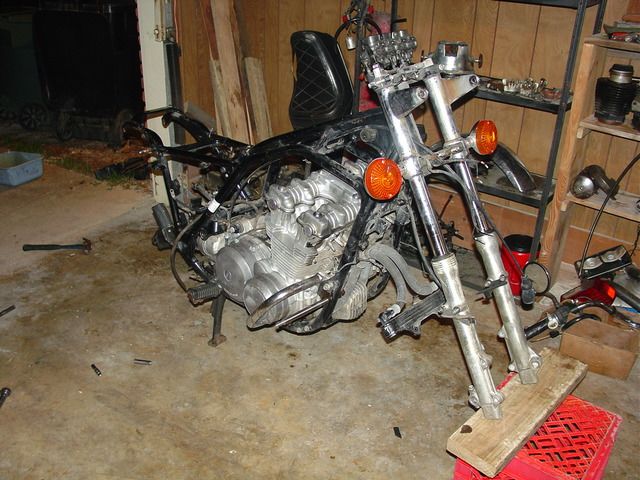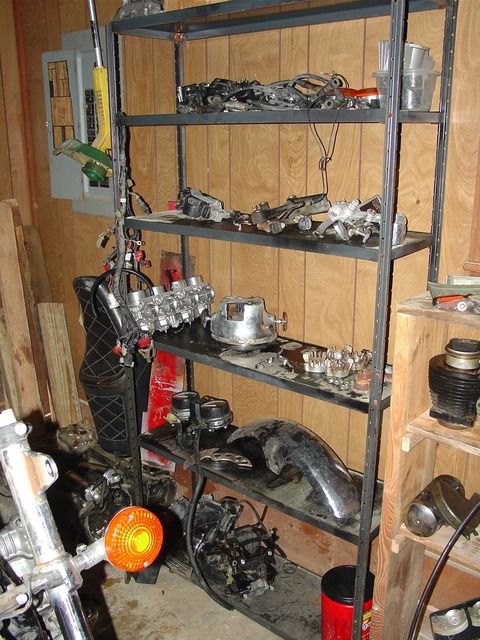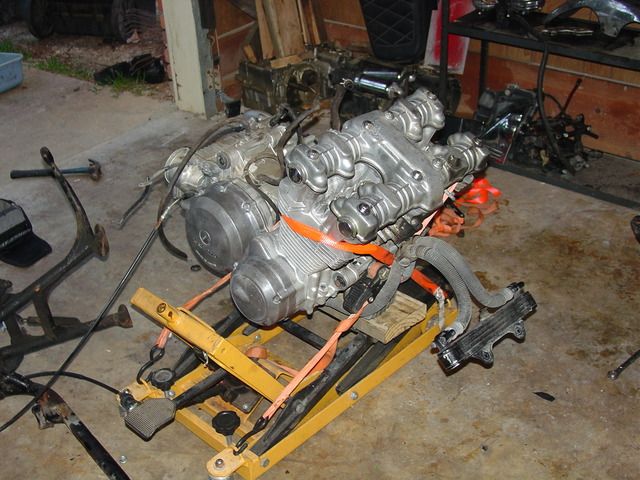 Buffed up the engine covers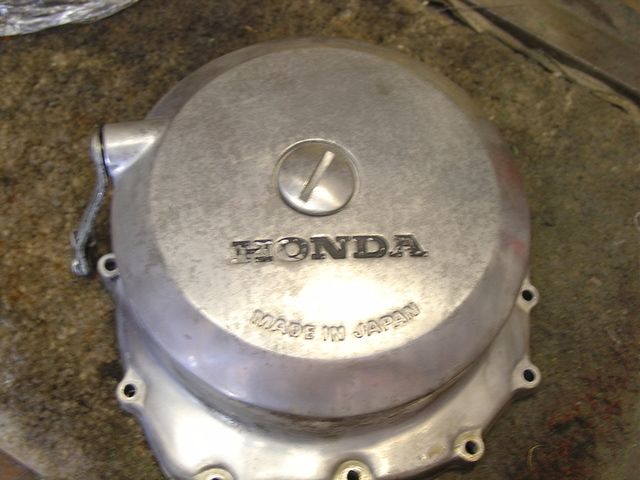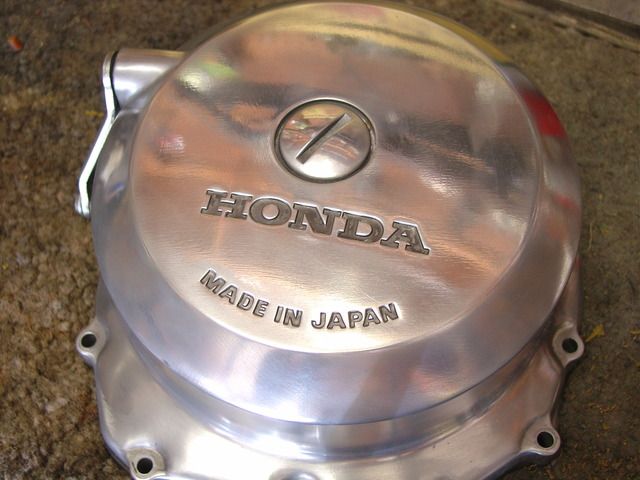 Took everything off the 1982 frame and painted it
Then I started putting all the 1981 parts on the 1982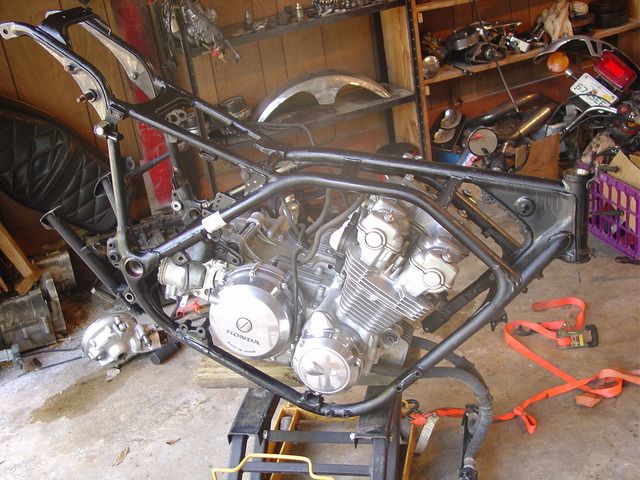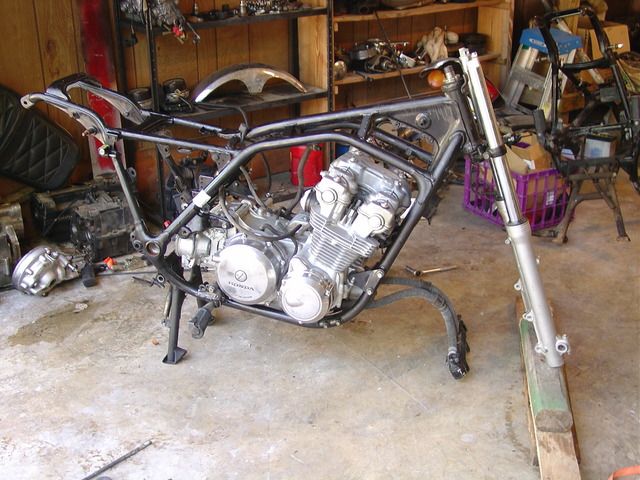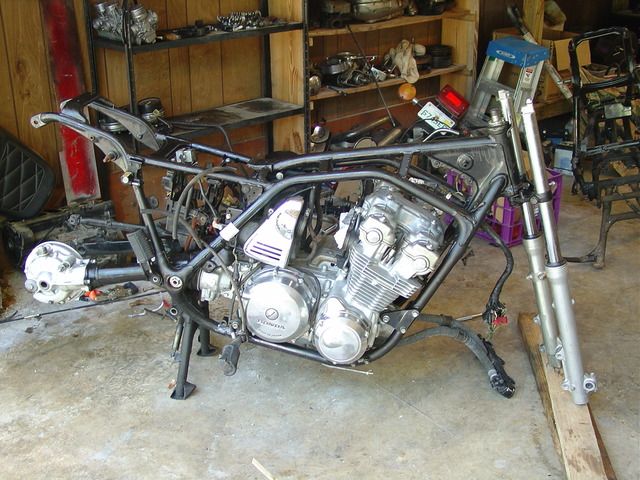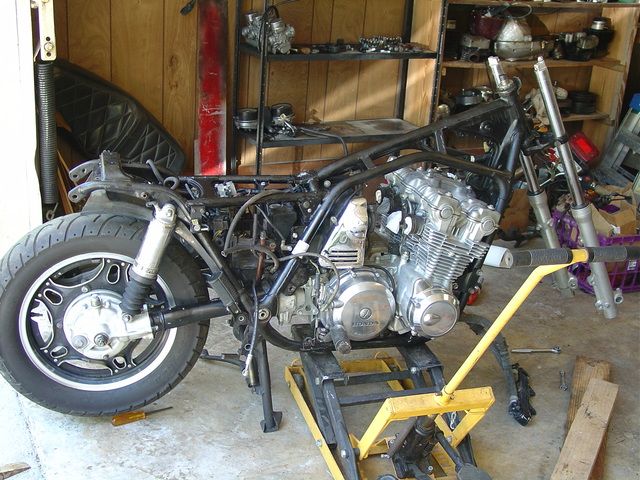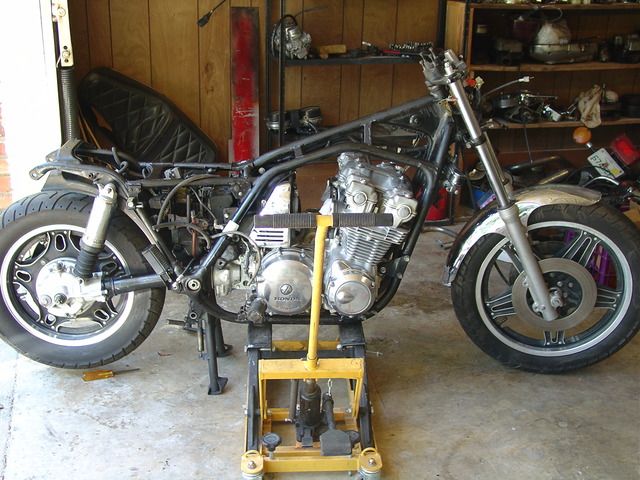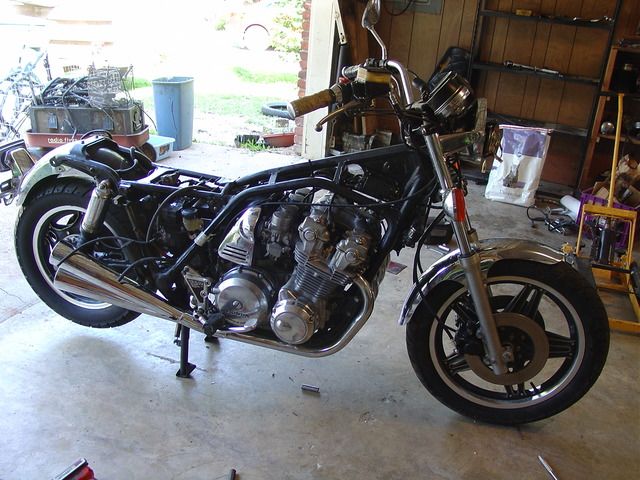 Took a dent out of the tank and sanded and primed it and the panels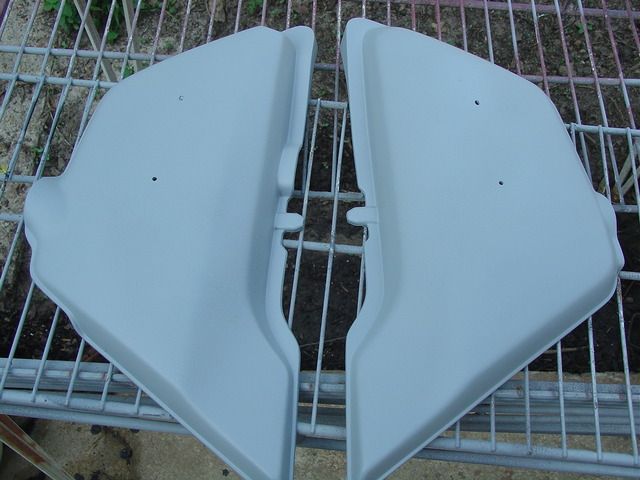 Pained the tank Pearl White Metallic.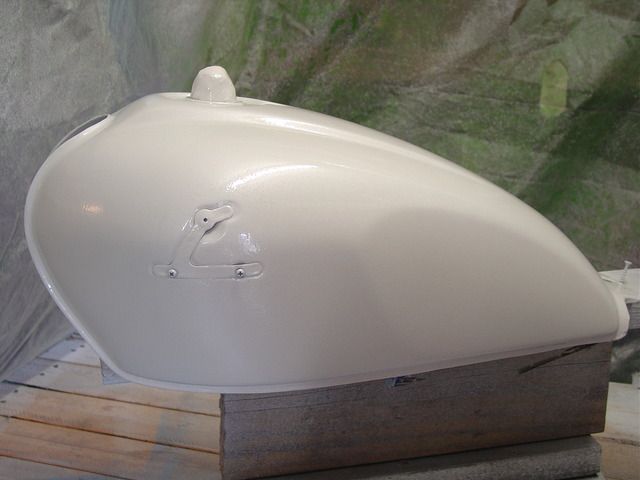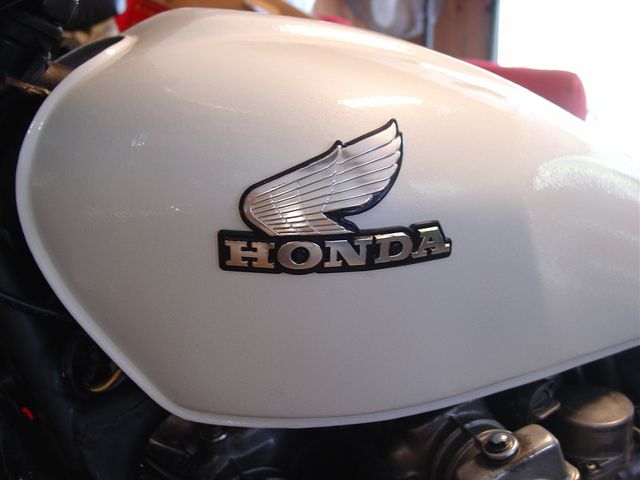 Recovered the seat--which I oddly do not have a picture off--and here is the finished product.