I've acquired two Goldwing Interstates intending to make one that works.
The base bike is a 1980 model. I chopped it out of the bushes on someone's farm.
This 1983 model is a parts bike. Even though it is the nicer looking of the two, the engine is seized and it has no title.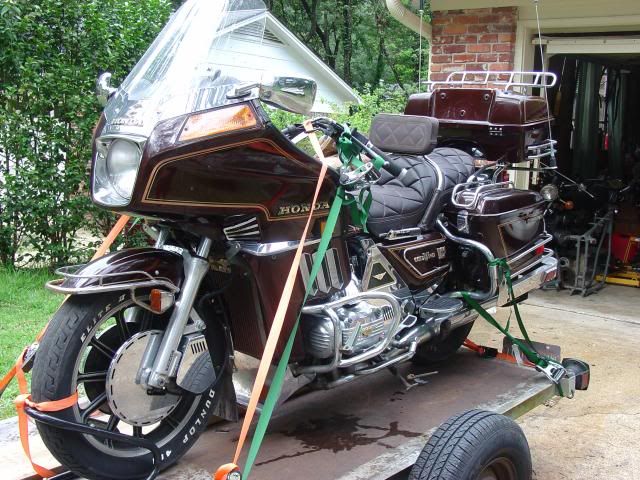 That is a genuine 8 track player in the 1980.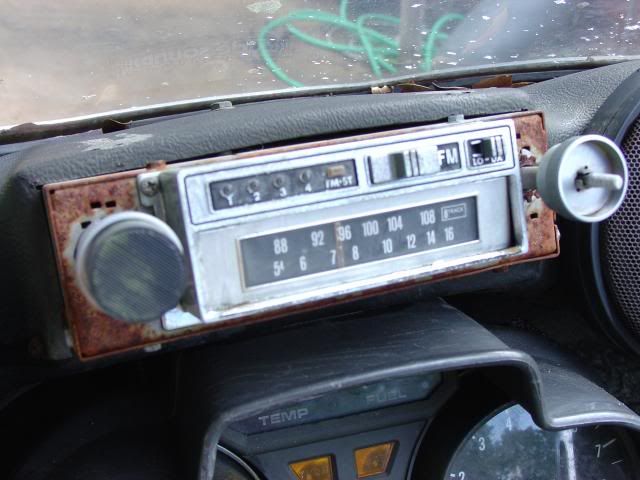 Tearing it down.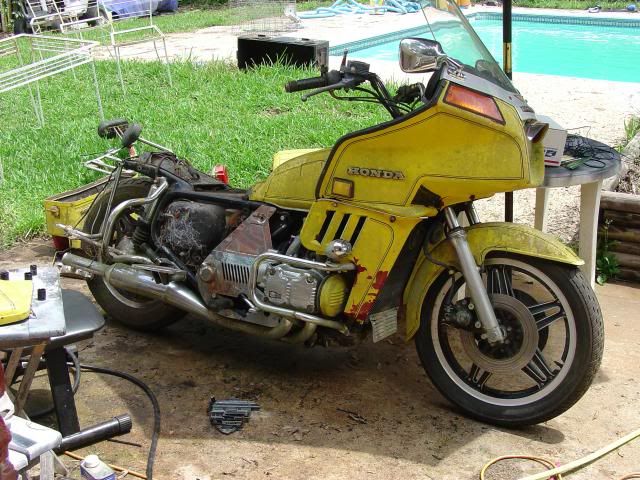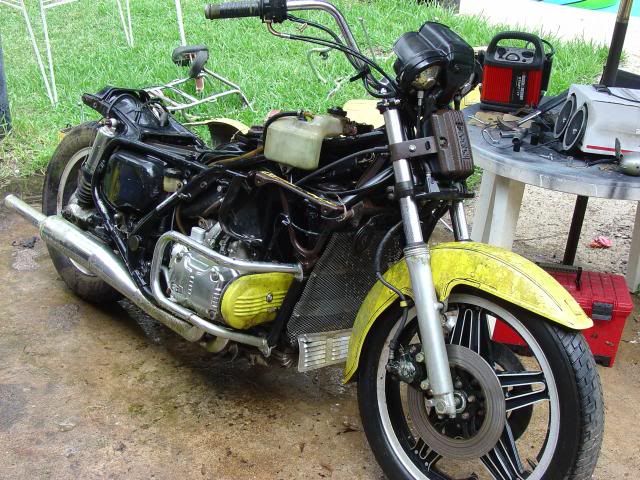 Carbs on the 1980 were full of gunk, and I broke one of the float posts trying to clean them. These are the carbs from the 1983.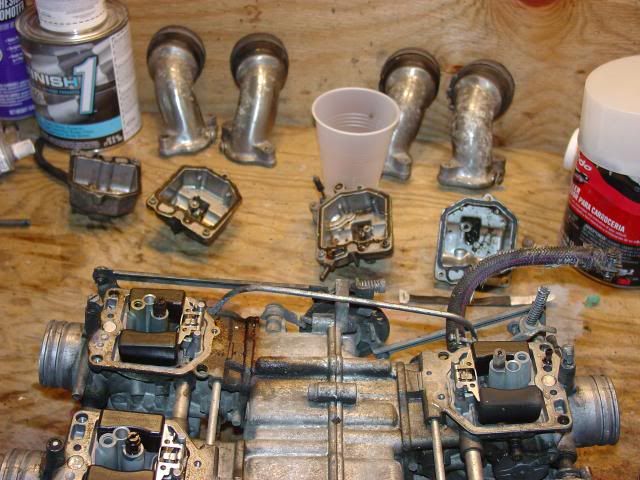 Carbs cleaned, oil and filter changed, electrical contacts cleaned, new plugs, and she's back to life. Here's a video of the first time she's run in I don't know how long.
http://youtu.be/423a9oQx6MA
Now to completely disassemble the 1983 to steal her nicer parts.